Every year we run a 21-day program called the New Year, NEW YOU Challenge where we give contestants the structure and systems to create and implement new healthy habits in regards to training and nutrition that will help them kick start not only their New Years Resolution goals but also help them burn the extra cm's and kilos gained over the xmas period.
This year we had over 40 motivated contestants join the challenge and the results were amazing.
The SUCCESS RATE was 98% for people seeing the Challenge all the way to the end (this is a huge tribute to all of contestants supporting each other through our private forum) and the group also achieved a TOTAL WEIGHT LOSS of 80.2kgs and Shredded over 1012cms.
This means the average was 2.5kg's in FAT LOSS as well as shredding an average of over 32cm's in 21-days!!!
On behalf of all of the Trainers here at TFF we would like to congraulate every single person that joined the challenge this year and saw it through to the end as the mental and physical transformations have been inspirational.
In fact this year we had such amazing results that the 4 Finalists were only seperated by 3 points or less.
This year the 2014 New Year NEW YOU Winner will receive a Fitness Makeover which includes:
* A Transformation Supplement Hamper (valued at over $260)
* A TFF $50 Gift Voucher that can be used towards any of TFF services or products
* A 60minute Relaxation Massage (valued at $75)
* A $50 Gift Voucher from Organic Angels that can be used to purchase organic fruit and vegetables
* & The MAJOR PRIZE being 1 Night Accommodation and Breakfast at the exclusive 5 Star AAA Chateau Yering Hotel located in Yarra Glen (valued at over $495)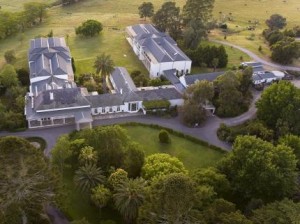 Total Value of this Fitness Makeover Prize is Over $930!!
So in no particular order here are the 4 Finalists for the 2014 New Year, NEW YOU Challenge
Ben Hutt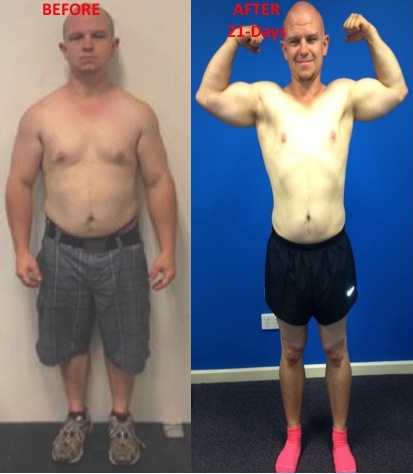 If you want to see how quickly your confidence can change and what mental demons you can overcome in only 21-days then you need to meet Ben. Ben has gone from a quiet person before the challenge to wearing a pink tu-tu at our ICE session last week (this was a dare although I think he enjoyed wearing it).
Ben shredded 37cm's and 1.7kgs in 21-days
"To have dropped 1.7kgs & 37cms in 21 days, is quite astounding for me, the 11cm around my midsection is phenomenal, to be able to look down & see my feet not my belly is an achievement in its self." – Ben
Justine Briggs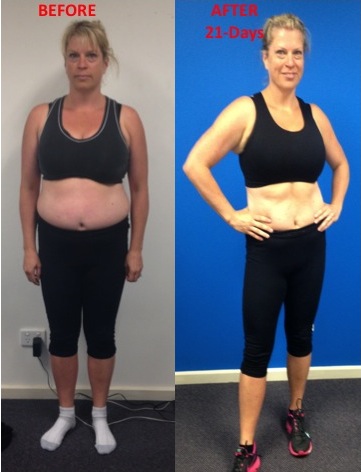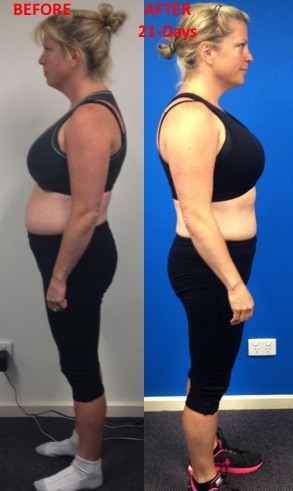 After doing the challenge last year Justine came back stronger physically and mentally then ever and her results show.
Justine shredded 29cms and 2.7kgs in 21-days
"This challenge has helped me have a strong mind and most of all a healthy body. It has helped me to establish a good eating routine at work and ensure that I am organised to make sure that I maintain my focus and keep moving forward. I learnt that it is possible to be incredibly busy, but to make time to eat… Most importantly I have changed my mindset to realise that it is not about being perfect, it is about making the best possible choices whenever and wherever you can" – Justine
Rodd Peterson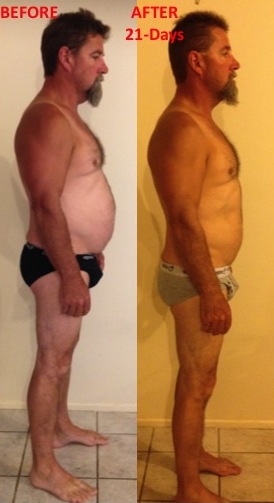 Rodd what a superstar! Every person that has joined our ICE workouts over the last 21-days would have witnessed the amazing energy he and his beautiful partner Coby bring to every session, not to mention the support they have consistently provided to all of the other members throughout this challenge.
Rodd shredded an amazing 49.5cms and 3.6kgs in 21-days!
"Since the start of the 21 day challenge, the only time I have had to take my wallet out of my pocket was to put petrol in the car. The money I have saved on crap that I used to buy, well and truly covers the cost of leading a healthy life… I lost 3.6 kg and a huge 49.5 cm, what can I say but Woooohooo. Looking forward to the next 4 weeks, when all the family get to see the "transformed" me at our youngest sons wedding" – Rodd
Kara Treeby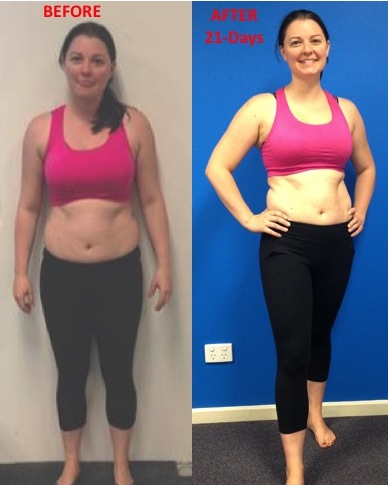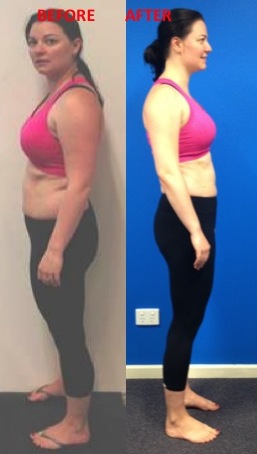 To all you new mums out there here is your inspiration. Kara had her beautiful girl 'Ayla' only 6 months ago and despite the challenges of lack of sleep and limited time she shredded 40cm's and 1.7kgs in 21-days.
"I now eat breakfast within 30mins of waking up and now find myself waking up hungry. I have lost 40cm and 1.7kgs which is a lot more than I expected (I was hoping for 20cm) Yes, the challenge has given me a kick start to a happy and healthy year ahead but most importantly, it has given me a change in attitude." – Kara
The WINNER of the challenge will be announced at 5pm Today and is not only based on their physical transformation but also their emotional journey/reflection of what they have overcome and new habits they have created.
Good Luck to all of the Finalists and once again CONGRATULATIONS to all of the superstars that joined the challenge this year and for creating a NEW YOU!