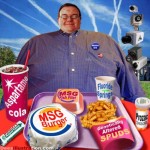 As much as we all would like to think we are organized enough to have all of our meals planned and ready to go every day, the fact of the matter is that sometimes we get caught out. Whether we are out doing some weekend shopping, catching up with friends or just out on the road for work it is important to know if we have to eat fast food what is the best option.
Below is a list of my top 4 choices of where and what to eat when out and about. All of these places are very popular amongst shopping centers but if you don't know if there is one near you just use Google to find the closest one.
It is also important to note that eating fresh and healthy is more expensive when compared to eating processed, preservative and fat filled foods. However the cost of an unhealthy diet on your pocket as well as on your physical health far out ways the immediate cost of investing in increasing your energy, improving your quality of life and of course looking good.
So here are my top 4 fast food places:
1. Sumo Salad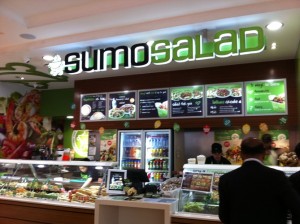 Sumo salad is an Australian based healthy fast food company where you can choose your own salad or select one of their already freshly made designs that are nutritious and delicious. Sumo Salad never use unnecessary fats, artificial colors, flavors or genetically modified products.
Liam's Favourite
Leafy pesto chicken & avocado salad
A delicious tasting salad consisting of chicken, pesto, avocado, feta, mixed lettuce and walnuts.
Regular Size: 250grams
Calories: 457cals
Protein: 23.3g
Carbs: 6.9g
Total Fat: 35.8g
Saturated Fat: 8.1g
Sugar: 3.5g
2. Nandos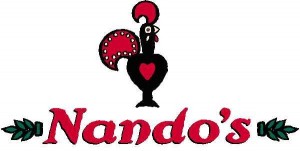 Nando's is a casual dining restaurant group originating from the Mozambiquan Portuguese community in South Africa with a Portuguese/Mozambican theme. Founded in 1987, Nando's operates in thirty countries on five continents. Nando's specializes in chicken dishes with either lemon and herb, medium, hot, extra hot or extra extra hot Peri-Peri marinades (properly known as Galinha à Africana)
Liam's Favourtie
Chicken Mediterranean Salad
A fresh garden salad consisting of lettuce, tomato, cucumber, capsicum, olives, feta with grilled chicken.
Regular Size: 285g
Calories: 275.5cals
Protein: 27.9g
Carbs: 8.3g
Total Fat: 14.5g
Saturated Fat: 8.6g
Sugar: 7.4g
3. Oporto


Oporto specialises in Portuguese style chicken (properly known as Galinha à Africana), burgers, chips and spicy chilli sauce. Oporto has more than 100 'eat in' or 'take-away' restaurants in Australia, New Zealand, the United States, China and the United Kingdom, although a large majority of these are located in New South Wales.
Liam's Choice
Fresco Salad
Hot off the grill 100% chicken strips served on a bed of crisp premium lettuce mix, fresh tomato and olives, all topped off with a light dressing and Oporto's own creamy mayo.
Regular Size: 260g
Calories: 310cals
Protein: 21.6g
Carbs: 7g
Total Fat: 20g
Saturated Fat: 2.1g
Sugar: 7g
4. Grilled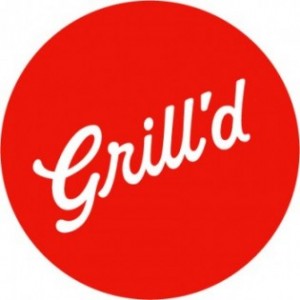 Grilled is a burger bar that focuses on using only the finest ingredients as well as making their burger patties low in fat. All of their ingredients are delivered daily to ensure freshness and there chicken, lamb and beef options are all made up of 100% real meat and poultry.
Liam's Choice
Moroccan Lamb Burger (after a workout guys of course ?)
100% grass fed lean lamb, roasted peppers, tzatziki, salad and relish burger.
Regular Size: 315g
Calories: 526cals
Protein: 36.4g
Carbs: 55.3g
Total Fat: 16.1g
Saturated Fat: 6.7g
Sugar: 9.2g
So now there are really no excuses to get a healthy meal in the next time you find yourself out and about and needing something to eat FAST.
We are a result of our choices guys don't let yours stop you from achieving what you truly deserve.
Enjoy and I would love to hear your feedback