Almost 2 years ago to the day I was lucky enough to be asked to meet a lovely couple at a local coffee shop to discuss how I could possibly help them with their health and weight loss goals.
I arrived to this meeting very pumped up and excited about the possibility of showing two people how they could achieve what they thought may not be possible.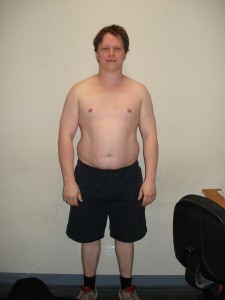 When I arrived to the meeting I was introduced to Shane and his lovely partner Fiona. The conversation went as normal as most first meetings do until I asked one question.
I asked Shane and Fiona "WHY they wanted to change and WHY this was so important to them."
The reason I remember the conversation so vividly is because of Shane's emotional response to this question.
You see after years of helping hundreds of people achieve their weight loss goals I have discovered a 'Secret to Success'.
This 'success secret' is always a common trait evident through the most overwhelming and impressive 'Transformations'.
What is this Success Secret?
This Secret to Success is that everyone that has always achieved an amazing 'transformation' always has an overwhelming WHY to CHANGE.
So getting back to the story when I asked Shane the question "Why do you want to change?"
Shane responded with "I want to change for my beautiful 7 year old daughter Jade. I hate not being able to do the simple and most important things in life with her, like play with her in the park, run around with her in the backyard because I am just always constantly tired and exhausted."

Although I currently don't have any children myself this connected with me very emotionally because of the passion and pain in Shane's voice.
Shane continued to tell me how angry and embarrassed he felt when he looked down and could not see his toes any more and the painful feeling of having to go out and purchase larger clothes.
However this was all about to change and Shane's new journey was about to start!
Fast forward to today and with Shane's overwhelming WHY, a few slight changes to hisnutrition and a structured exercise training program he now has the energy to go for a run at lunch time, play all day with his beautiful daughter Jade and has lost over 15kg's and shredded 85cm's in total. Shane has also gone from XXL to a small in clothing and now has the confidence to pursue a lifelong dream to start a career on radio. It has been over 2 years now of this new found lifestyle and Shane has still kept it off and continues to improve every week.
Also it is important to mention that Shane's partner Fiona has also achieved an amazing journey herself where she has lost over 23kgs however that inspiring story is for another day 🙂
See Shane's TRANSFORMATION Journey below!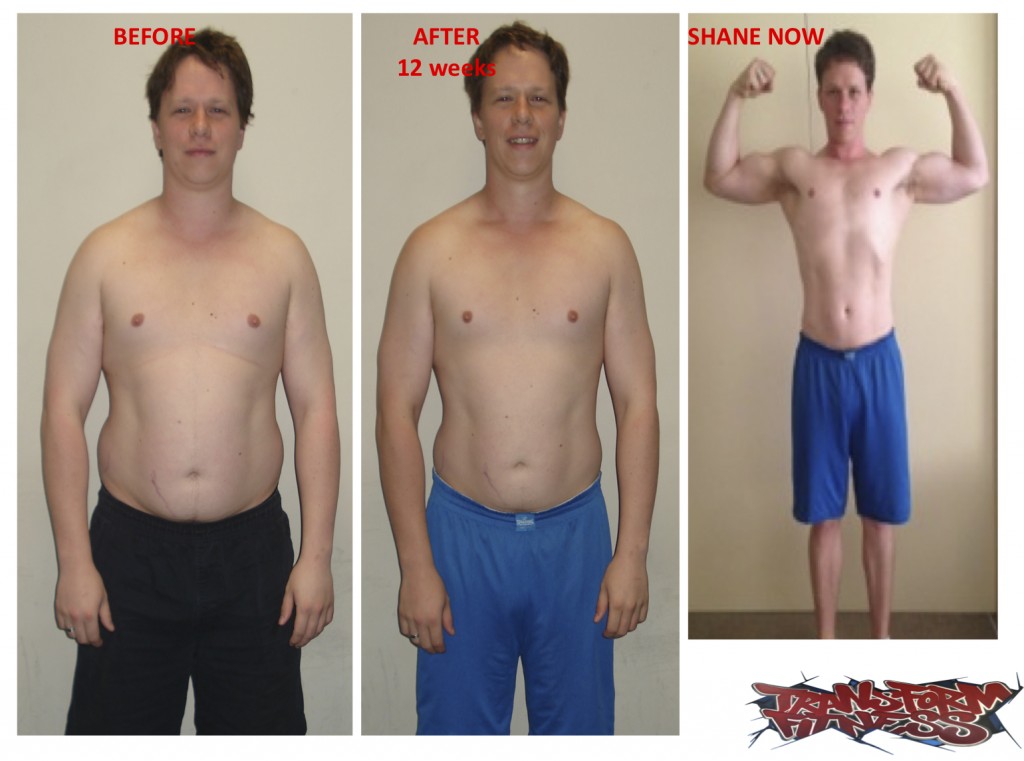 Listen to Shane's Amazing journey below
 * Transform Fitness uses the Scientific Training and Nutritional Systems of Metabolic Precision where Liam is a Level 4 Transformation Specialist.
If you would like to learn how you could achieve results like Shane did and implement these systems into your own lifestyle then CONTACT US today for a FREE 7 Day Test-Drive!