FOR IMMEDIATE RELEASE
PR Log (Press Release) – March 20th, 2013
Lilydale Fitness Expert and owner of Transform Fitness, Liam Carrick-Ryan, is proud to announce that they raised over $600 for the Peter Mac Cancer Foundation.
The money was raised through a Charity Boot Camp held last Saturday at the Transform Fitness Transformation Studio in Lilydale where over 35 local community members participated.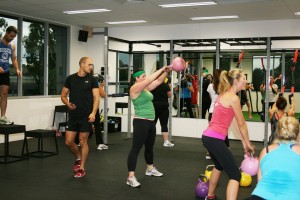 "We are so thrilled with the huge and passionate turnout and success of our charity boot camp in support of such a great and worthy cause," said Carrick-Ryan.
"We have all been touched by cancer either directly or indirectly. Personally I lost my Father to the cancer battle when I was 21 and I know many of our members have experienced a similar story as well."
"I just want to thank the generosity and commitment of our members and their friends and family for the money that was raised which will go towards much needed research, treatments and education to battle this devastating disease."
The Peter Mac Foundation is the only hospital in Australia solely dedicated to people with cancer. They treat over 25,000 patients every year and are home to the largest cancer research centre in the southern hemisphere.
Charity boot camps are held Bi-Monthly on Saturdays at Transform Fitness and are always dedicated to an issue that has directly affected one of our members or the community. Transform Fitness is located in Lilydale at 110 Beresford Rd. The workouts are open to everyone in the community and are suitable for all fitness and strength levels.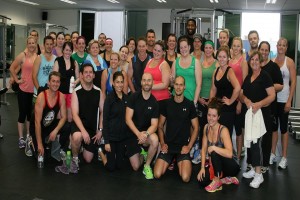 If you would like to learn more about Transform Fitness contact Liam Carrick-Ryan directly by email at liam@transformfitness.com.au or by phone at 9738 7449.