FOR IMMEDIATE RELEASE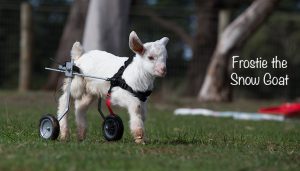 PR Log (Press Release) – July 21st, 2014
On Saturday July 12th 2014, Members as well as their family and friends of a local Body Transformation Studio in Lilydale called 'Transform Fitness' went into a fitness battle for a great cause which was to raise money for Edgars Mission.
Edgars Mission is a not for profit sanctuary for rescued farmed animals and is set on 60 peaceable acres in the foothills of the Great Dividing Range at Willowmavin, Kilmore, in the state of Victoria, Australia.
Check out their amazing work at their website https://www.edgarsmission.org.au/.
Over 34 passionate and motivated people turned up for the event and through their support and generosity, they helped raise over $627 towards Edgar's Mission. The money raised will go towards much needed funds to help support over 300 rescued animals.
Owner of Transform Fitness, Liam Carrick-Ryan, said "I am extremely proud and inspired by the consistent generosity and commitment our members continually give to our fund raising events. This cause in particular holds a special place in the hearts for a lot of our members and it is such a great opportunity to help make a difference for such a worthy cause"
Charity boot camps are held Bi-Monthly on Saturdays at Transform Fitness and are always dedicated to an issue that has directly affected one of their members or the local community.
Last year Transform Fitness and its Members raised over $3,180 towards Local Charities.
Transform Fitness is located in Lilydale at 110 Beresford Rd. The Charity Events are open to everyone in the community and are suitable for all fitness and strength levels.
If you would like to learn more about Transform Fitness contact Liam Carrick-Ryan directly by email at liam@transformfitness.com.au or phone their Studio on 9738 7449.