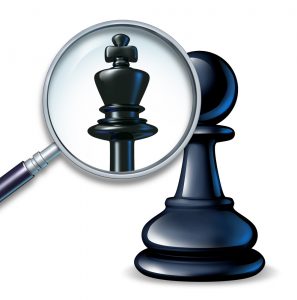 I received an email the other day from a friend of mine who recently attended an Anthony Robbins workshop that I thought I would pass onto to you. It is a short list of tips Anthony consistently shows his clients that they need to master in order to unleash their true potential and achieve complete fulfilment. As he always says "success without fulfillment is failure".
1. YOUR POTENTIAL IS DETERMINED (OR LIMITED) BY YOUR SELF-BELIEF.
There is a simple message to explain this:  if you believe in yourself enough you can achieve anything.
One of his best lines is: "the only thing that's keeping you from getting what you want is the story you keep telling yourself".
2. YOU CAN LEARN MECHANISMS TO ELIMINATE SELF-DOUBT.
Robbins calls it 'immersion' where you break old patterns and build new ones by repetition.  He says "progress is not automatic".
If you were to visualize yourself inside a bubble and inside that bubble was a series of videotapes neatly arranged in a time-line that represented all the memories in your life so far. Now see yourself pulling out the negative videotapes and destroying them!  Self doubt will limit your potential so do this exercise as often as needed.
3. BELIEF IMPACTS ON MANY LEVELS.
"Where focus goes energy flows".
Make sure you are identifying areas in your life that will propel you forward and make them your focus whether that be business, health, love……give the items that matter your energy…..
4. OUR VALUES AND BELIEFS SHAPE OUR ACTIONS.
Robbins believes you can "vanquish whatever is holding you back from taking action".
Walking barefoot across a bed of glowing coals is the physical metaphor he uses in his seminars to prove this point to the skeptics.  Eliminate negative self-belief and take massive action are his keys to success.
5. TO CREATE POSITIVE OUTCOMES YOU MUST TAKE MASSIVE ACTION.
So you have identified the areas you should be giving your energy to but many people fail to take the next step. They delay, put off and find many reasons or excuses not to act.
Robbins believes "action is power". Take action, even if it is the wrong action. He says it is "never a failure if you learn something".
6. MATCHING & MIRRORING CREATES CONNECTION, TRUST & EMPATHY.
"Matching and mirroring" the non-verbal communication and body language of others can be a very powerful way to connect with people.
In essence, you create rapport by adopting the body language of the person you are communicating with.
He believes "rapport is power" and "total responsiveness is created by a feeling of commonality".
If you have learnt these techniques before and haven't used them for a while, I suggest it is time to dust them off and put them into action next time you are communicating with someone on a one-to-one basis.
7. ANYTHING IS POSSIBLE IF YOU FOCUS ON PASSION AND PURPOSE.
Robbins believes that "to have an extraordinary quality of life you need two skills: the science of achievement (the ability to take anything you envision and make it real) and the art of fulfillment (this allows you to enjoy every moment of it)."
He says "success without fulfillment is failure".
Find your passion and purpose in life.
8. MODEL YOURSELF ON OTHER ACHIEVERS.
To gain improvements quickly and step up to a new level of achievement, Robbins believes learning from others who are the best in their field is the fastest way to achieve success.
He tells the story of how he wanted to improve his tennis game and so employed Andre Agassi, the then number one ranked player to help him achieve this.
Who could you model yourself on?
"People's lives are a direct reflection of the expectations of their peer group," according to Robbins.
9. SUCCESS IS BUILT ON A HEALTHY, HIGH ENERGY BODY, HEART AND MIND
If you are not healthy – all of the above points are a waste of time.
Your health is determined and influenced by your lifestyle.