This year the 2014 New Year NEW YOU Winner will receive a Fitness Makeover which includes:
* A Transformation Supplement Hamper (valued at over $260)
* A TFF $50 Gift Voucher that can be used towards any of TFF services or products
* A 60minute Relaxation Massage (valued at $75)
* A $50 Gift Voucher from Organic Angels that can be used to purchase organic fruit and vegetables
* & The MAJOR PRIZE being 1 Night Accommodation and Breakfast at the exclusive 5 Star AAA Chateau Yering Hotel located in Yarra Glen (valued at over $495)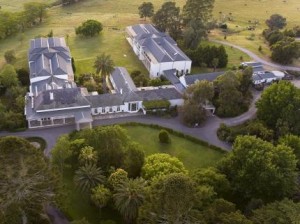 Before we announce the WINNER I would first like to say that on behalf of all of the Trainers here at TFF we would like to congraulate every single person that joined the challenge this year and saw it through to the end as the mental and physical transformations have been nothing short then inspirational.
In fact this year we had such amazing results that the 4 Finalists were only seperated by 3 points or less.
Introducing the 2014 New Year, NEW YOU WINNER…
Justine Briggs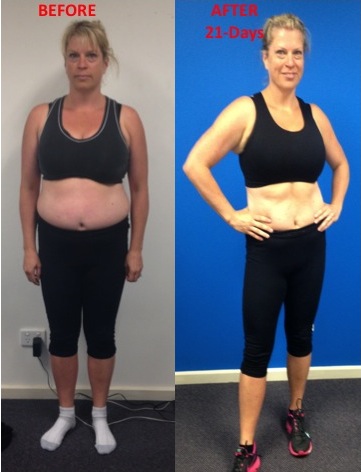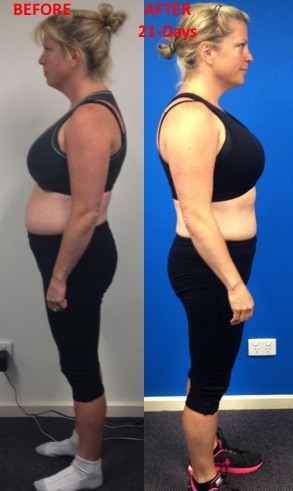 After doing the challenge last year Justine came back stronger physically and mentally then ever and her results show.
Justine shredded 29cms and 2.7kgs in 21-days!
"This challenge has helped me have a strong mind and most of all a healthy body. It has helped me to establish a good eating routine at work and ensure that I am organised to make sure that I maintain my focus and keep moving forward. I learnt that it is possible to be incredibly busy, but to make time to eat… Most importantly I have changed my mindset to realise that it is not about being perfect, it is about making the best possible choices whenever and wherever you can" – Justine
Congratulations Justine you are a deserving WINNER and like a true Champion Justine has offered the Gift Certificates from her prize to the other 3 Finalists.
Once again congratulations to not only Justine but all of the 2014 Finalists and also CONGRATULATIONS to all of the superstars that joined the challenge this year and for creating a NEW YOU in 2014!