Imagine for a second that not only do you want to but know you need to lose weight but you are in so much pain from a chronic back issue that it not only prevents you from doing the easiest of tasks on a daily basis but also prevents you from even being able to walk for days and sometimes weeks on end!
You continue to put on weight which in turn causes you to experience more pain not only physically but also emotionally and on top of this your self esteem continues to declines which effects your overall outlook on life itself!
Where do you start to stop this vicious cycle from repeating over and over again?
Well this is a situation that one of our amazing clients 'Fiona' found herself in and more importantly found a way to overcome these challenges and achieve an AMAZING TRANSFORMATION.
Meet the Inspirational Fiona Simpson…
When Fiona first joined us here at Transform Fitness her main priority was to lose weight, however she was facing a huge obstacle, as a prolapsed disc had forced her to be unable to perform day to day tasks without being effected by constant pain and exhaustion.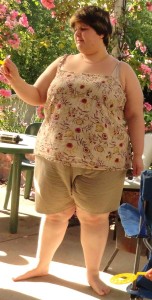 In Fiona's words "For over 12 years now I've been struggling with yo yo dieting and a serious prolapsed disk injury. My back injury was that severe that when it happened I was unable to walk unassisted for 6 months as it had pinched the nerves in my spine, which caused constant sciatic pain and also a numb left leg. This would result in me being crippled in pain for days and sometimes weeks at a time.
I knew I needed to do something to stop this vicious cycle but still it was not my own decision to start training, instead it was my partner Shane (see Shane's Transformation here) that convinced me to start this health and fitness journey with him.
I knew i needed to change my lifestyle but I always thought I was too busy. At the time I joined TFF I owned a 7-day business and was raising a family but fast forward to today and I am so proud that I made the decision to start because now I've been continuously coming to Transform Fitness more than 3 times a week for over 2 years now!
I am a now new person being proud of my dedication and motivation to continue with my health and fitness journey and plan to keep it because now I'm hooked!"
Fiona reflected on what would of happened if she did not make the decision to take ACTION and join her partner on this journey.
"If I hadn't made the decision to join up and start training, I dare say that I would be unable to function on a day to day basis unassisted, my weight and back injury would of become that bad it would of been too much for me to handle."
Since joining Transform Fitness not only has Fiona's back condition become a thing of the past, she has also lost over an AMAZING 15.9kg's and shredded over 113cms!
Congratulations Fiona on your amazing TRANSFORMATION and overcoming these huge challenges.
You are an INSPIRATION to us all 🙂
Check out Fiona's Amazing TRANSFORMATION below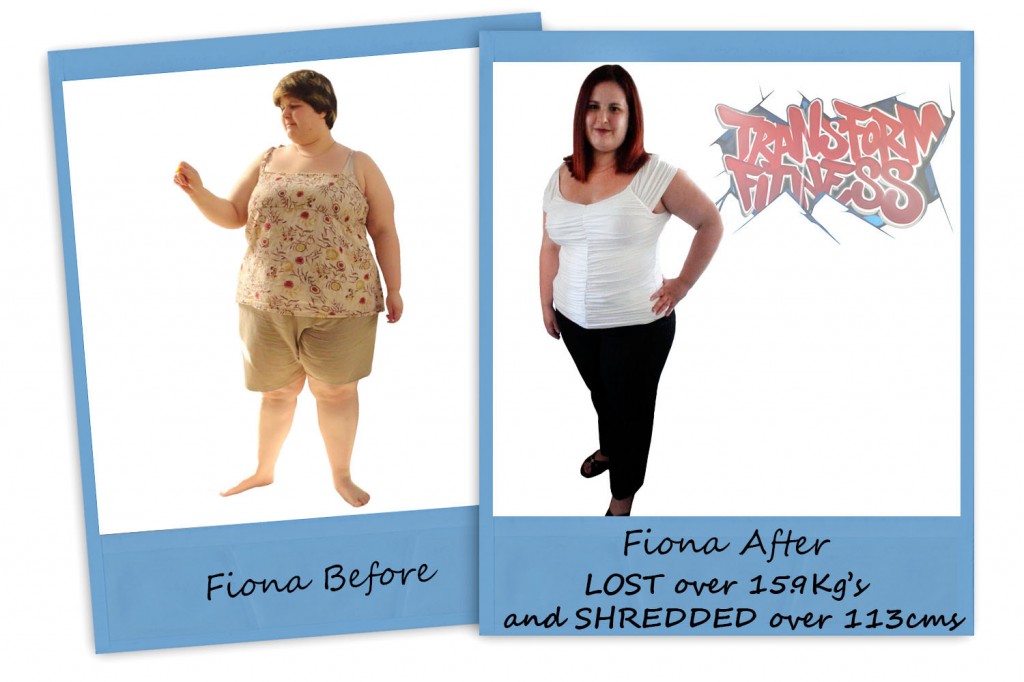 *Fiona's Transform Fitness Transformation Specialist was Liam Carrick-Ryan.
Transform Fitness uses Research Based, Scientifically Proven Training Methods to achieve amazing Transformations with every client.
If you would like to learn how you could achieve results like Fiona did and how you could easily implement these systems into your own lifestyle then CONTACT US today for a FREE 7 Day Test-Drive!